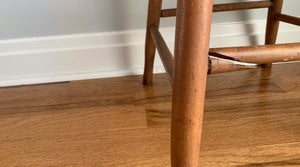 Furniture Repair
How-to Videos
Woodworking Plans
1-on-1 Advice
Subscribe to our newsletter
New videos, product reviews, and tips. Directly to your inbox.
By entering your email address you agree to receive our marketing offers.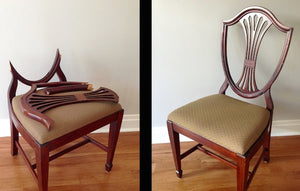 Furniture Repair with Craftsmanship
The craft of repairing furniture requires unique skills and tools. We pride ourselves on quality craftsmanship and happy customers.
See our 5-star reviews on Google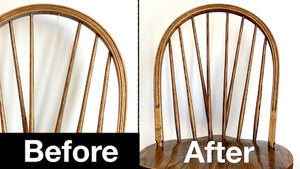 We Make Replacement Furniture Parts
Do you have a piece of furniture with a broken or missing part? We can help you by making replacement parts.
If you would like to see examples of our work and skill level, we publish furniture repair videos on our Fixing Furniture YouTube channel.
5 Star Ratings on Google
We took an antique rocking chair to Laurie & Scott for repair. Not only was Scott able to repair the broken rocker leg, but he repaired and restored the chair to the point where you can hardly see where the break was. It is now solid and functions like it was just made. He was also able to give me some history on the chair, which was an added bonus. Many thanks Scott & Laurie for your craftsmanship and excellent (friendly) communication! I highly recommend your services.

Ken Hooker
We had Scott fix our dining room table. Everyone tried but no success until we found Scott. His work is amazing. The table has never been stronger. We would definitely use him again and would recommend him to anyone!

Susan Dixon
Scott did a wonderful job fixing our hutch, which needed extensive repair. We are quite happy with his workmanship and he completed the repairs very quickly. He is also very friendly and straightforward about the work to be done.

Frank Mackey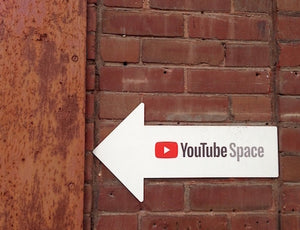 YouTube Woodworking Educational Videos
We provide woodworking and furniture repair educational videos on YouTube. With a combined subscriber base of over 70,000 subscribers, our videos have become valueable tools for woodworkers around the world.
Our Home Improvement Woodworking channel shows how to add value and character to your home. These detailed how-to videos teach woodworking skills for home improvement projects.
Our Fixing Furniture channel demonstrates how to repair wooden furniture. We show viewers the tools, tips, and techniques to successfully tackle their next furniture repair project.
We're located in the Greater Toronto Area and have been lucky to attend events at the Toronto YouTube Space to meet famous YouTubers including Elle Mills, Scott McGillivary, and Bo Burnham